Arma blanca
short book. 2019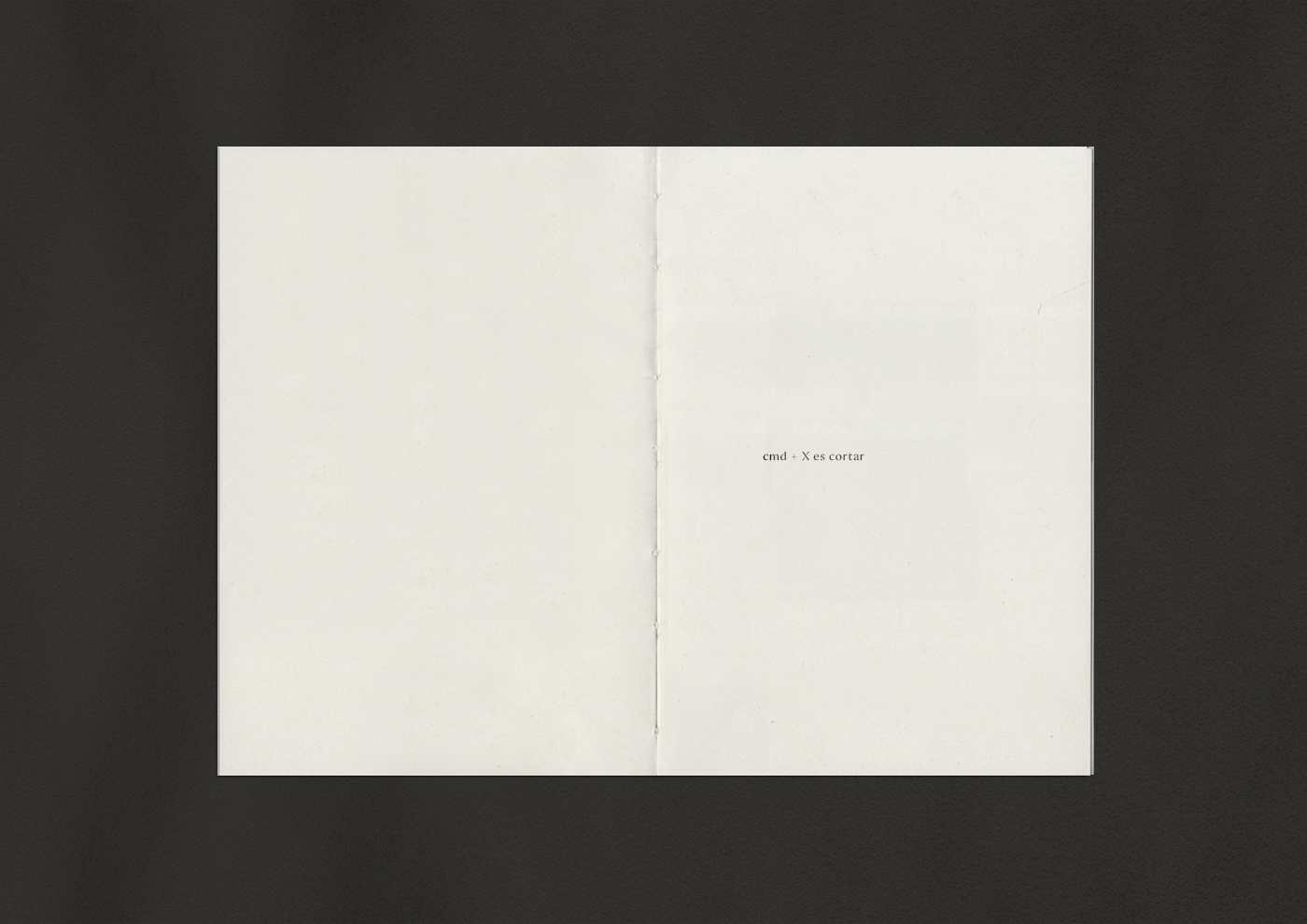 Arma blanca

Un vidrio roto.
La ciudad destruída.
Una mano alineada con la naríz, que corta el rostro en dos.
El fino borde de sombras en el suelo.
El silencio que nos separa.
Una mano.
Su partida.
La primera letra de su nombre.
Cmd + X es cortar.
El silencio.
El mar.

Zine made during a 10 day stay with a lover.
Finding that during this time, I was surrounded by sharp objects, willing to cut and hurt.
Every day something broke, until the rupture reached inside my heart.
Analog photography and texts. 10 copies.